Red undoubtedly stands out everywhere you endorse it, I think it indeed is a great idea to color your hair red. Recently I have seen many women wearing it and they look stunning. With whatever look you have you can just pair it up.
Here are few of my favorite hairstyles where red color can make you look chic.
This is a wonderful way of making your hair red, you need minimal make-up and you are done for the night. It usually goes very well with fair complexions.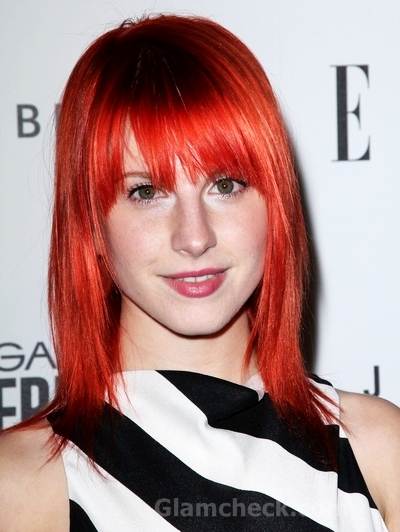 2 This is a very punk look that any student can endorse, it makes you look smart and hot at the same time. A little touch of kajal and eye liner will make it complete
3 You can even go totally red like this, it can give a make over to your look. Most people might fail to recognize you but then who cares about them?
4 This is Hotness personified, if you have bobs you should surely go in for such highlights or even hair color. It will make a completely different style statement.
5 This is another great idea to pep up your look and the uneven red locks you have. In my opinion this is the best highlight amongst all.
Happy Styling!