I went to the Lakme Fashion Week list 2013 to bring you something new from the album something that has style and yet it is not common, I feel the use of yellow and black has been awesome by Archana Kochchar.
Here is a glimpse to her work
I love how she has made a basic black dress look totally fashionable and chic. It is so easy to wear
Rating - 8/10
Awesome use of colors and ease of wear, I really like the way yellow and black have been used
Rating - 8/10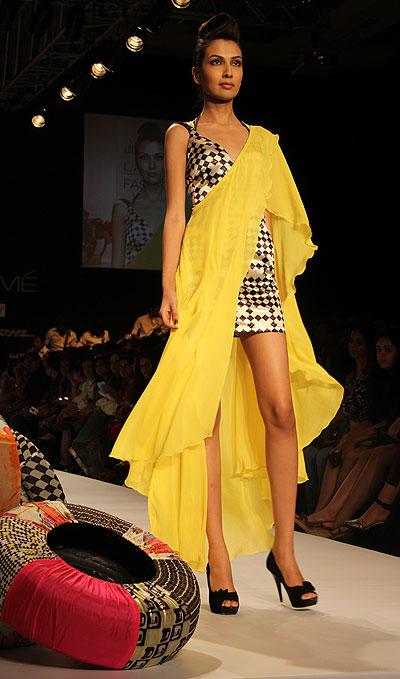 You can make your normal dress look so great with something like this on top.
Rating - 8.5/10
Happy Styling!