Anamika Khanna has showcased her designs in various fashion shows, she has caught my mind always. I have liked her deigns and the fusion that she creates in each of her outfits shows her creativity to stick to values and yet be modern at the same time. Here are my best picks from her collection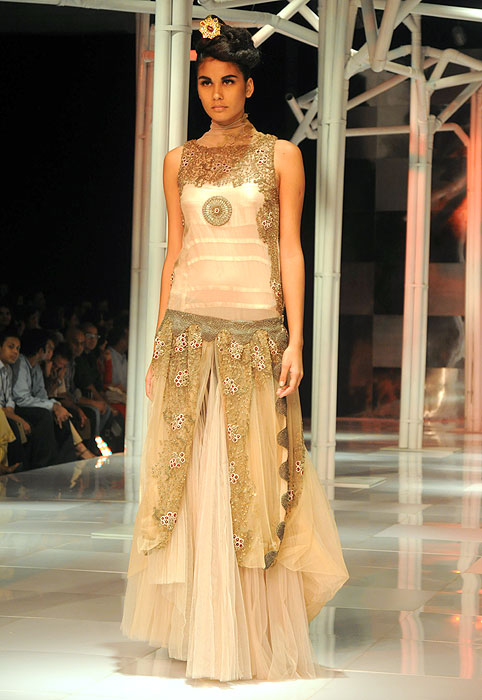 Though I don't feel that the color to be very bridal but I like the style, I like the dull gold work in the skirt which is very unusual and yet manages to catch the eye.
rating - 7/10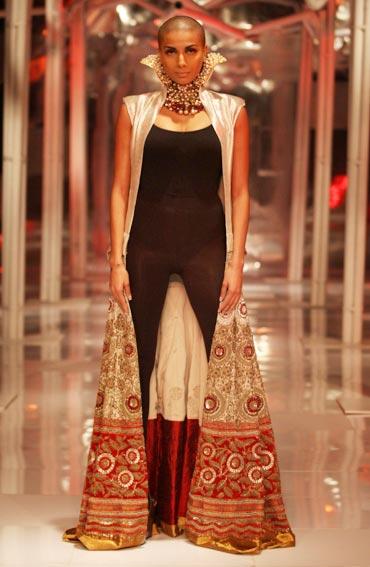 I wonder if any bride would like to endorse this kind of a garment for her wedding but I love the cloak if a woman can wear it, it would indeed create a style statement.
rating - 8/10
I love black and gold and if and looking at the current trend it seems I am definitely going to own something in this style, a very long kurta that touches the gorund.
rating - 9/10